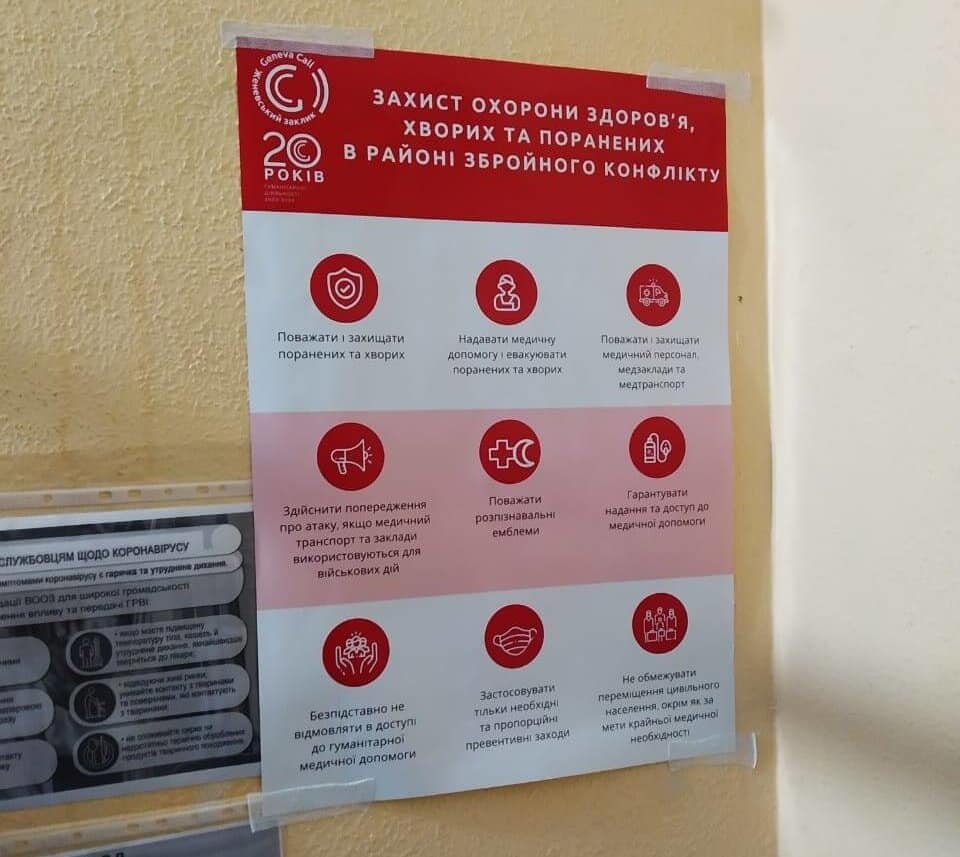 What is it like to be a humanitarian during a pandemic?
19 August 2020
What is it like to be a humanitarian during a pandemic? Geneva Call's teams share their experience working in times of COVID-19
If fighting the spread of the pandemic in the middle of conflict zones seems impossible, humanitarian workers all over the world are living proof that dedication and ingenuity can help overcome the most hopeless situations. On the occasion of this year's World Humanitarian Day, let's give a voice to those who are striving to protect the most vulnerable in the midst of COVID-19 and armed conflict, and gain an insight into their challenges, fears and inspiration…
"The kind of work we are doing requires as much as possible a direct face-to-face contact with our partners and beneficiaries, which makes it difficult to maintain what and how we used to do things with the breakout of the COVID-19 pandemic and with armed conflicts continuing. The pandemic pushed us to go beyond what we were used to. We thought that it was the time when people would be needing us most, in many ways. This is the time we must make best use of everything we have, the resources and the capacity, to act and to reach others, make them aware of what is happening and what they can do to protect themselves and others despite the challenging situation. This is the time when stopping is not an option anymore; the only option is to move forward, to keep people informed, to keep people empowered."
Nor Ayn Makakena, Project Officer – The Philippines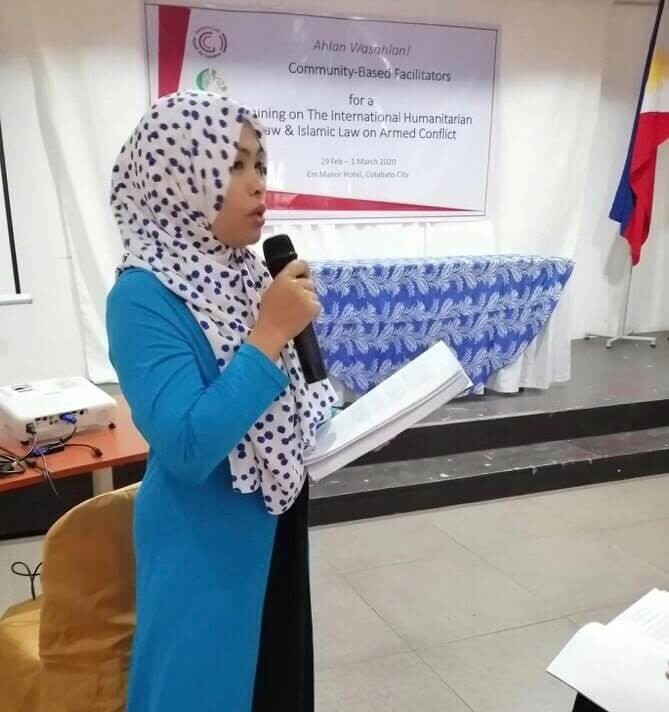 " «The Coronavirus, a utopian pandemic, an imaginary disease in the DRC only existing among white people. » This is a more or less widespread conception in conflict zones controlled by armed non-State actors (ANSAs) in the Democratic Republic of the Congo (DRC). This statement was the first of its kind we heard, mentioned by the communities in the first awareness-raising session we organized in an area under the influence of one ANSA. For some communities, humanitarian intervention as part of the response to the spread of COVID-19 is a waste of time in the sense that, in their opinion, the disease does not exist. This was, for Geneva Call's DRC team, a motivation for the mobilization of ANSAs for the signing of unilateral declarations on the protection of the medical mission, one of which was signed on July 27, 2020 by an ANSA, a pride for the team to have contributed to saving lives in conflict zones. "
Declerck Baibika, Programme Coordinator – DRC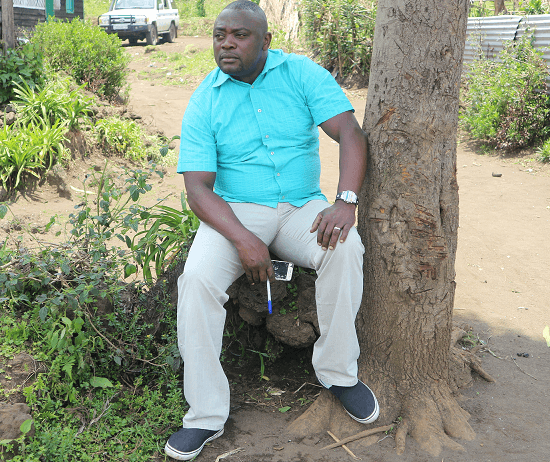 "It is worrying to be in small rooms delivering activities where there is risk of spreading or contracting the disease. We as staff are accountable to our beneficiaries and other target groups and we don't want to risk their health or well-being. At the same time, they don't seem to be preoccupied about contracting the virus as they believe that there are other dangers that pose greater risks to their lives, such as active combat, stray bullets, etc. It is challenging to get them to understand the full short, mid and long-term risks of contracting the disease and to make them accept to use personal protective equipment. Some of them don't understand why Geneva Call's staff use protective equipment."
Taras Leshkovych, Project Officer – Ukraine
"The health crisis relating to the Coronavirus disease, which occurred in a context characterized by the multiplicity of armed conflicts, has weakened the protection of civilians in Mali. The continuity of humanitarian action therefore seemed to me essential, even vital. Humanitarian organizations have had to adapt to the pandemic, which seems to have lingered for a long time. The mobilization of armed non-State actors by Geneva Call around the signing of unilateral declarations on health care protection was of capital importance. I am particularly proud to contribute to armed non-State actors' awareness of their responsibility vis-à-vis the protection of the medical mission. We keep reminding them it's a matter of life and death."
Mohamed Assaleh, Programme Coordinator – Mali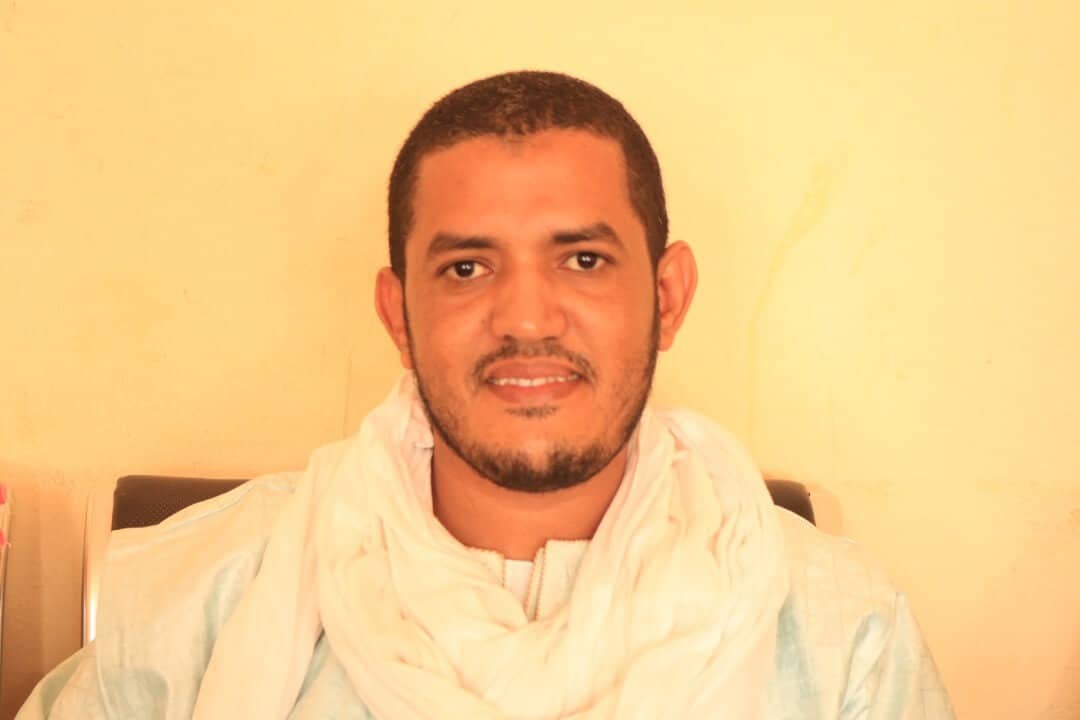 "People in villages did not want to come to our awareness-raising sessions on the protection of health care – at the beginning, everybody was scared, there was a lack of proper information. That's part of our work in Geneva Call to help people understand their rights and spread knowledge – and that is precisely what was needed when the pandemic broke out and what is still needed."
Firouzullah Yazdani, Project Officer in Kunduz – Afghanistan
"Working with armed actors is usually a difficult task and requires Geneva Call's staff to physically access the leadership of such groups and explain in detail what Geneva Call's mandate is. During COVID-19 and amid movement restrictions, we encountered challenges of physical access to armed actors. We had to be flexible and in the end we found other ways to hold discussions and training sessions remotely, adapting to this unprecedented situation."
Pishkafti Tariq Shokri, Project Coordinator – Iraq
"Due to incumbent quarantines and travel restrictions, many activities have been delayed or postponed due to COVID-19 and it remains challenging to keeping activities running. Many capacity building activities for staff have had to be done remotely which required a lot of flexibility and time from our training staff to be creative and quick on our feet to address capacity building need of new staff in these challenging circumstances. There is also the risk that confidential information that we share in remote internal trainings will be heard by other people that do not include our staff and could create problems for us. But stopping is not an option. Now more than ever, the responsibilities of field staff have increased and they need to feel and be well-equipped with the material and knowledge to deliver activities to ultimately enhance civilian protection."
Ximena Galvez, Legal and Policy officer Eurasia / Acting Head of Mission Ukraine
—
Geneva Call would like to wish a happy World Humanitarian Day to all humanitarian workers around the world and thank them for their devotion. A special thank you to our staff members, both in the field and headquarters who have weathered numerous challenges throughout the years, and especially this year with the COVID-19 crisis that required a revision of our strategy and work environment.
To learn more about their achievements in 2020, see  Geneva Call and COVID-19