Our approach
Geneva Calls strives to improve the protection of civilians during armed conflicts by engaging armed groups and de facto authorities (AGDAs) to respect international humanitarian norms– international humanitarian law (IHL) and international human rights law (IHRL).
The possibility of humanitarian organizations engaging all parties to the conflict is provided for in Common Article 3 of the Geneva Conventions. This work in no way changes the legal status of AGDAs.
Geneva Call undertakes this through the following steps: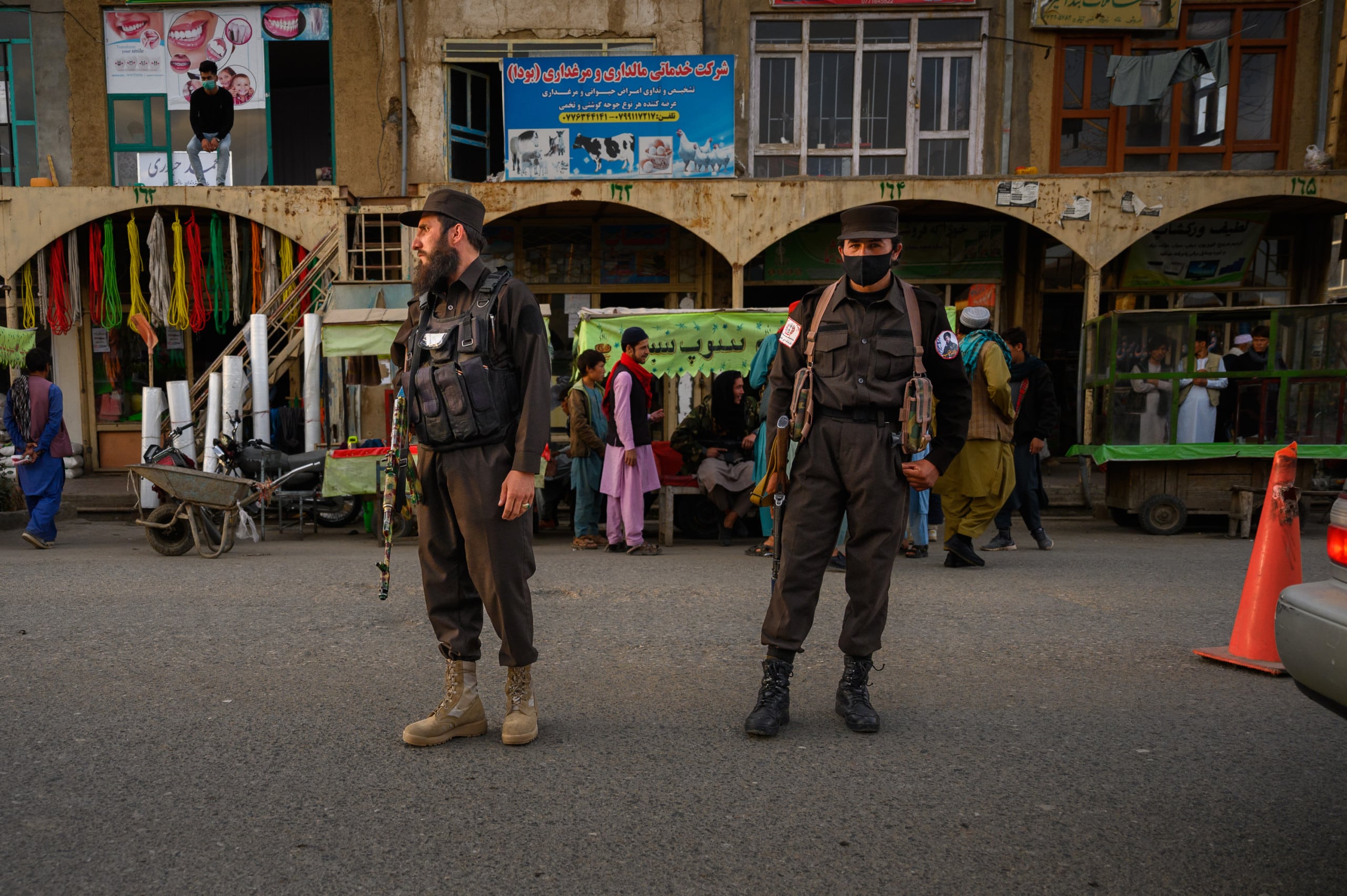 Geneva Call regularly conducts a humanitarian engagement with AGDAs to raise their awareness on international humanitarian norms and convince them of the value of adhering to these norms.  This humanitarian engagement is complimented by training on the general rules of IHL, as well as on specific humanitarian norms, using tailor-made modular training.  The training includes presentations and practical exercises that aim to address AGDAs' practical concerns about implementing international standards in the contexts in which they operate.
Geneva Call uses a range of tools, which are often complimentary to each other, to secure humanitarian commitments from AGDAs:
Deeds of Commitment – A standardized unilateral declaration signed by the political and military leadership of the AGDAs and countersigned by Geneva Call (as the witness) and the Government of the Republic and Canton of Geneva (as the custodian). All the Deeds of Commitment mirror international standards on specific thematics and include both negative and positive obligations. Incorporated within the Deeds is a specific provision allowing Geneva Call to monitor compliance.
Unilateral Declarations – Public undertakings made by AGDAs in which they pledge to abide by humanitarian norms, either through general or specific rules.
Internal Rules & Regulations – Internal rules and regulations are put in place to control AGDA members' behaviour and, in some cases, the civilian population living in areas under their control. They include codes of conduct, standing orders, military manuals, internal organizational documents, penal codes, decrees and legislation.
Bi-lateral or multi-lateral Agreements – Formal agreements concluded between parties to a conflict and/or humanitarian actors to respect humanitarian norms often, but not always, linked to peace processes.
Geneva Call follows-up each commitment made in a continuous manner. A plan is developed and regularly reviewed for each type of commitment with the AGDA that identifies the areas in which they require assistance or capacity building from Geneva Call, as well as measures they will take to implement their commitment within a specific timeframe (such as issuance of command orders, training, dissemination, disciplinary sanctions, etc.). When relevant, it will also include monitoring provisions, requesting the concerned AGDA to facilitate the access of Geneva Call and partners to certain areas.
Thanks to our field-based structures, Geneva Call monitors compliance with AGDA commitments. Information is collected by Geneva Call directly from field observations, as well as from the AGDAs themselves and other third parties. The results of compiled cross-checked information on adherence or violations of commitments are regularly discussed confidentially with the AGDA leadership.
Through regular reports shared with the AGDA leadership, Geneva Call encourages the AGDA to take appropriate remedial measures to address violations.
If the AGDA consistently refuses to address serious violations of its commitment, the violations continue, and all avenues for trying to address the violations have been exhausted, Geneva Call may consider suspending its dialogue with the AGDA and publicly reporting such violations.
Geneva Call interacts and conducts activities with other stakeholders, including governments, UN agencies, international NGOs and local organizations, in order to mobilize support for the engagement process. This facilitates access, security, implementation support, compliance monitoring, and overall support of the work.