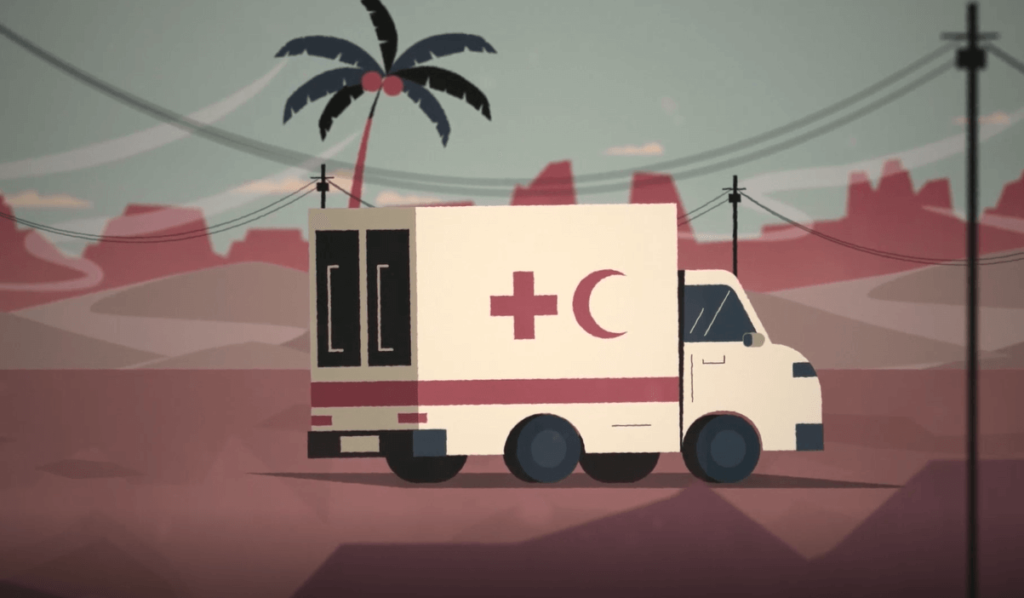 Syria: New campaign on the protection of health care in armed conflict
20 March 2020
Amid deep concern over the devastating effects of the targeting of health care personnel and infrastructures, such as ambulances and hospitals, Geneva Call is launching a new campaign promoting the protection of health care in North West Syria. 
Health care is particularly targeted in North West Syria; out of a total of 83 such attacks in Syria in 2019, 50 were reported in the governorate of Idleb. As part of this new campaign, Geneva Call and its partner IHH are distributing and displaying posters on the protection of health care in medical facilities such as hospitals, dispensaries and pharmacies. The campaign aims at targeting various actors in North West Syria. For the armed non-State actors involved and the civilian communities affected by the conflict, the message is clear: medical personnel, facilities and transports must be respected and protected.
By launching the hashtag #OneIsTooMany with the campaign, Geneva Call encourages social media users to spread the word further.
"Killing doctors or using hospitals for military purposes prevents medical personnel from caring for those in need" stresses Geneva Call's Monitoring Officer for North West Syria. "It is imperative that all parties to the conflict take all necessary measures to respect humanitarian norms, to allow patients to receive the care they need".
This campaign is one of many efforts carried out by Geneva Call to promote health care protection in the Syrian conflict.
In 2019, after years of engagement by Geneva Call, the armed non-State actor Central Division signed the Deed of Commitment on protecting health care in armed conflict to "ensure, maintain and provide access for affected populations to essential health care facilities, goods and services, without adverse distinction", and "facilitate the provision of health care by impartial humanitarian organisations" (art. 8 of the Deed).
Today, the organization closely monitors the respect of this commitment and pushes for ever more concrete action to ensure its provisions are fully implemented. In parallel, Geneva Call continues its engagement through regular meetings with leaders from armed non-State actors, trainings for fighters and civil society actors and mass media campaigns via local radio and social media.