Geneva Call in the news – 'I am sure they will change': Taliban swap guns for pens to learn about human rights
4 May 2022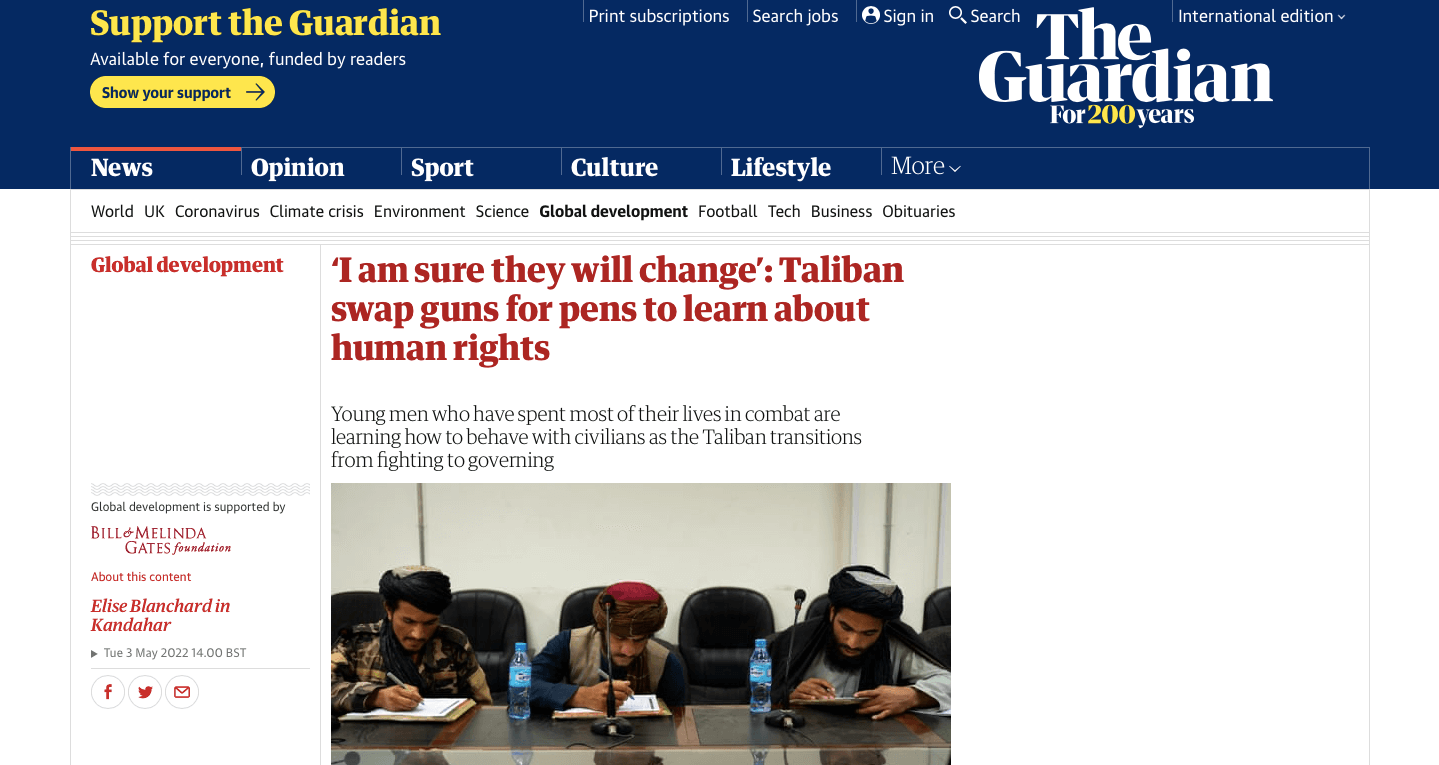 Around a conference room table, young Taliban fighters quietly listen to an instructor teaching them how to behave with civilians.
Awkwardly armed with notebooks and pens, most of the 25 fighters turned policemen have never been in a classroom before.
[…]
This two-day class on international humanitarian law (IHL), organised by Geneva Call, a humanitarian organisation, takes place in Kandahar, southern Afghanistan.