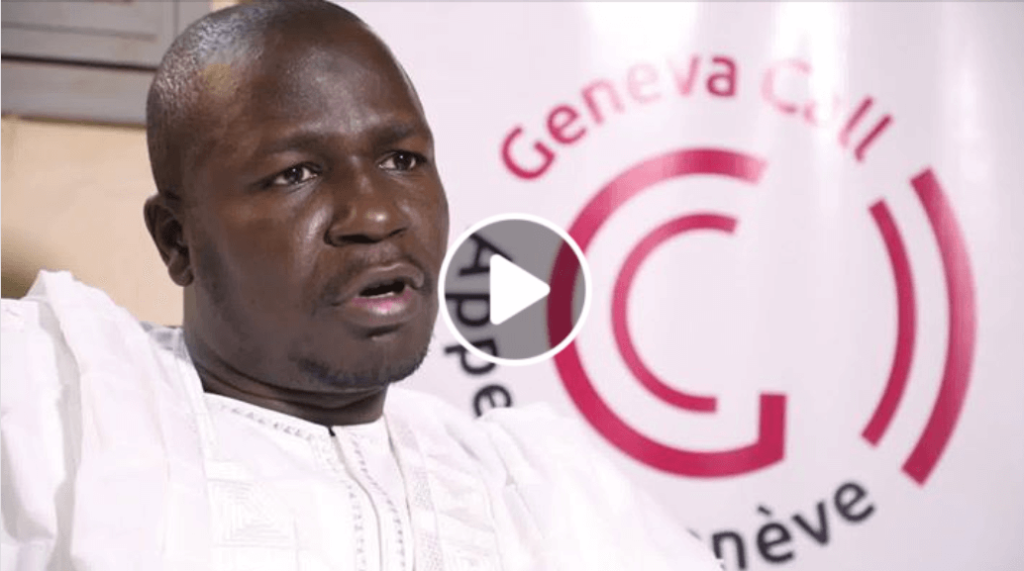 A message from the field, Episode 2: Geneva Call in Mali
9 April 2020
After years of conflict, political instability continues in Mali and 2019 saw a deterioration in already low security levels. The Centre and North of the country experienced attacks that were directed against not only national and international regular armed forces, but also civilians, causing a heavy toll in casualties.
All over the country, the protection of health care and humanitarian access at large is becoming a growing point of concern, in a general context of very fluid armed non-State actor networks, including reshuffling in the preexisting alliance systems. In addition to this complex landscape, the presence of international armed forces is often seen as increasing the local rooting of "radical armed movements".
In this unstable and intricate context, Geneva Call strives to improve armed non-State actors' understanding and compliance of international humanitarian norms to foster ownership of those norms and thereby protect civilians from the effects of the conflict. In this video, Moussa Touré, Country Director of Geneva Call Mali Office, talks about this situation and Geneva Call's response to a multi-faceted and multi-layered armed conflict.