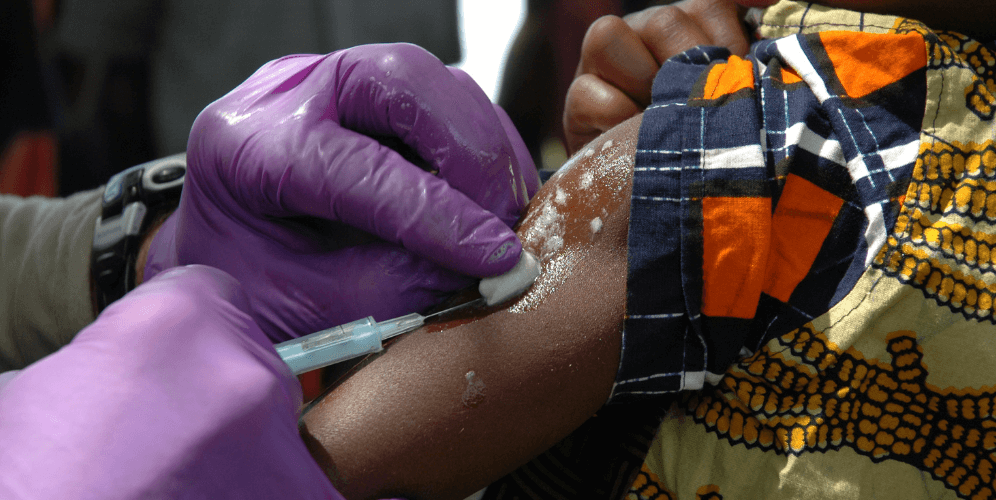 Vital access to health care and vaccines: Join our panel discussion at the Stockholm Forum
19 avril 2021
On May 7, join Geneva Call's panel at the 2021 Stockholm Forum on Peace and Development and explore the many challenges in ensuring equitable access to the COVID-19 vaccines in territories controlled by armed groups.
As a variety of Covid-19 vaccines are now available, the question emerges of how to ensure equitable access to vaccination for the estimated 66 million people living in areas controlled by armed non-State actors (ANSAs). As armed conflict often weakens health systems and increases vulnerability substantially in these territories, it is crucial that no one is left behind.
Covid-19 and conflict
Populations living in conflict-affected areas have been particularly exposed to the spread of Covid-19. Several countries where armed conflicts take place have reported significant numbers of cases throughout 2020 and 2021. Many more cases may have remained concealed due to the lack of appropriate facilities and testing kits.
Over the past year, many ANSAs have adopted measures to contain the spread of the virus in the territories they control or influence. Examples can be found in Afghanistan, Colombia, Myanmar and Syria, where ANSAs have temporarily closed businesses, established lockdowns, increased health checks, or imposed travel controls and other restrictions to the freedom of movement. Some of them have committed to safeguarding access to health care and helping to prevent the spread of Covid-19 by signing unilateral declarations and implementing the obligations contained therein. ANSAs have also publicly requested support from governments and aid agencies to respond to this crisis in order to fulfil their international obligations.
Making vaccines accessible to all
Today, with vaccines being distributed and administered around the globe, discussions have understandably focused on state responses and the role of international organizations. It is crucial to consider how to make them available to people living under ANSAs' control. Doing this is particularly challenging because (a) it may be difficult for ANSAs to actually secure the vaccine, as pharmaceutical companies and states may not be willing to engage with them—despite the fact that some of these non-state entities have already publicly sought to address this issue; and (b) even if they manage to secure it, ANSAs may lack the actual capacity and knowledge to undertake a vaccination campaign.
As one of the world's leading organizations in the field of humanitarian engagement with ANSAs, Geneva Call wants to stress that if those populations living in territories controlled by ANSAs do not receive similar levels of vaccination coverage to individuals living under the authority of a state, there are high risks that the disease will continue to mutate and cause new outbreaks. This is not just an issue for these territories but could lead to new outbreaks in the wider population.
Call for engagement with all parties
In response, humanitarian efforts should be made to ensure that the Covid-19 pandemic is recognized as a global concern that does not differentiate between whether a person lives under state or ANSA authority. Engagement with all parties to armed conflict should be a humanitarian priority if the international community wants to solve it.
It is in this scenario that Geneva Call's session will explore challenges and concrete solutions related to the access to health care and vaccines for individuals living in areas controlled by ANSAs and de facto authorities. On 7 May, experts from the International Committee of the Red Cross (ICRC), Médecins Sans Frontières, Interpeace and the International Association for Medical Cooperation (AICM) will gather for a lively discussion moderated by Geneva Call's Director General Alain Délétroz.
The panellists will reflect on a variety of questions, including on their role in the distribution of Covid-19 vaccines in conflict settings and their strategies for 2021, how they have been working with Covid-19-related issues in territories controlled or under the influence of ANSAs, their views on the link between distributing the Covid-19 vaccine to people living in territories controlled by ANSAs and peacebuilding in those countries, and many more.
Registration is now open to the public.