Geneva Call appoints Atif Hameed as its new Director of Operations
19 juin 2023
Geneva Call is pleased to announce the appointment of Atif Hameed as our new Director of Operations. With more than 23 years of extensive field and policy-level experience in the humanitarian and peacebuilding sectors, including five years at Geneva Call, Mr. Hameed has worked in both conflict and post-conflict situations and brings a wealth of knowledge and expertise to the role from his experiences.
According to Alain Délétroz, Geneva Call's Director General, « Atif Hameed has been a key member of Geneva Call for a number of years, and we are thrilled to have him take on this important leadership role. His extensive experience in engaging armed groups and de facto authorities on humanitarian norms and his sharp analytical skills will be invaluable in driving forward our mission of protecting civilians in conflict-affected areas. »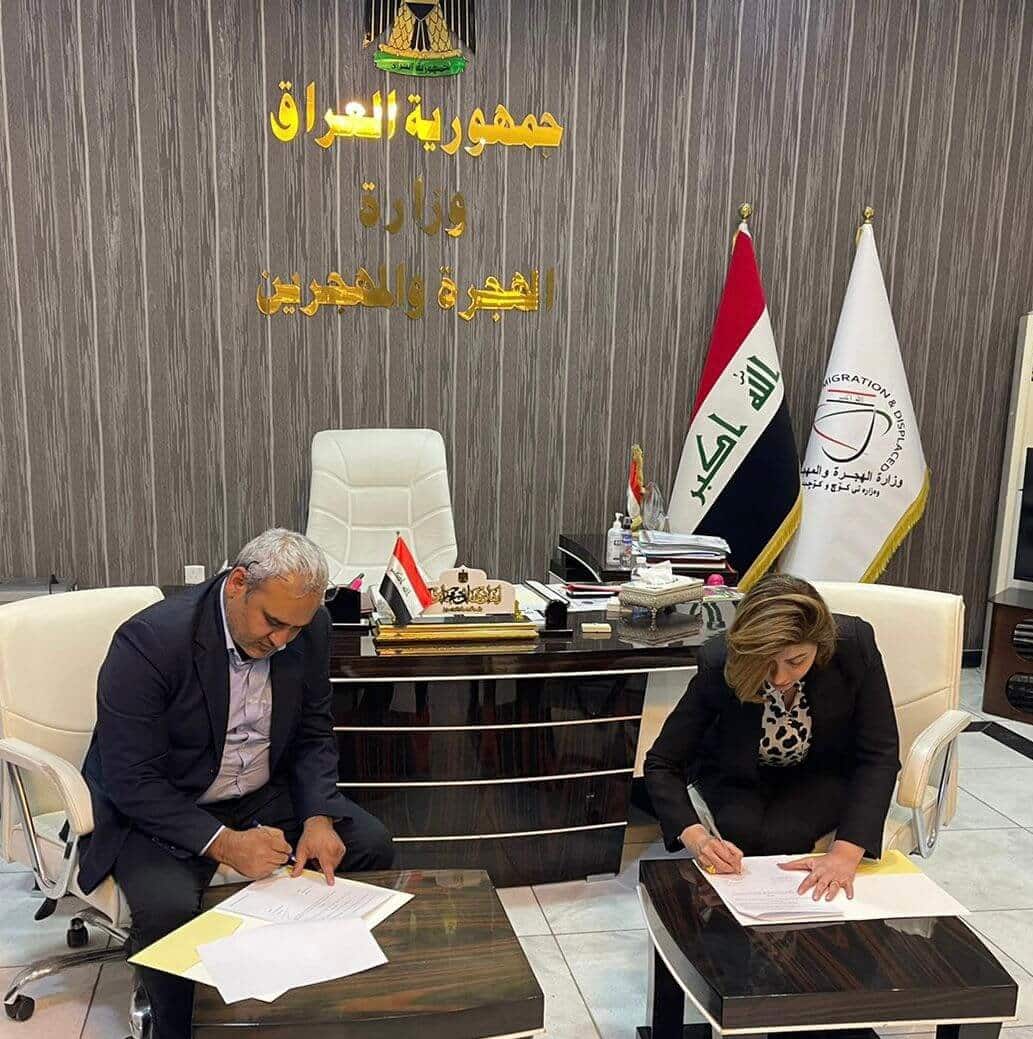 Prior to this appointment, Mr. Hameed worked as Country Director for Geneva Call in Iraq for over five years, where he successfully negotiated the signing and implementation of 21 commitments on humanitarian norms with multiple armed groups and de facto authorities, facilitating humanitarian access and the return of IDPs to AGDA-controlled areas. Before joining Geneva Call, Atif Hameed worked with Nonviolent Peaceforce, the Danish Refugee Council, and peace networks in various countries within the Southeast Asian, Eurasian, MENA, and East African regions. Working as a Senior Expert for European Resources for Mediation Support, an EU-funded project, he drafted a handbook on ceasefire monitoring, and provided training on de-escalation and the protection of civilians during ceasefire in Yemen. Mr. Hameed holds two master's degrees, one in Political Science and one in Peace and Conflict Studies.
Jean Keller, Board of Geneva Call Chairperson, added, « Atif's appointment as Director of Operations reflects Geneva Call's commitment to building a strong and diverse leadership team that can drive innovation across all areas of our work. His experience and skills will play an important role in ensuring that our programs are effective, responsive, and impactful. »
We are thrilled to welcome Mr. Hameed as our new Director of Operations, and we look forward to continuing working with him to protect civilians in conflict-affected areas around the world.